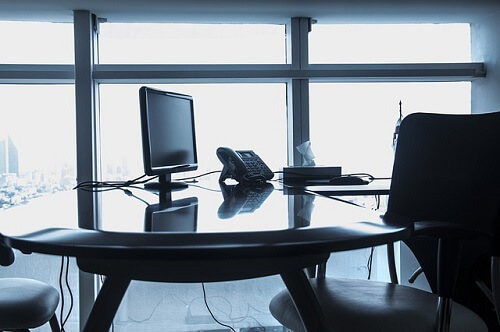 Your employees are the substantial bread and butter that are essential for your business, and providing them with optimal storage and working with a cleaning supplier such as Handy are often forgotten tactics that can make a load of a difference in terms of optimizing their productivity. Sunlight, fresh air and frequent coffee breaks are a few methods that also help, but nothing really compares to having a sparkling clean office for them to come into each day.
Scheduling a professional cleaning service to clean your small business office is the best way to accomplish just that, and the great thing about hiring this affordable online service is that you can track their effectiveness through customer reviews and will be present in the office environment while the cleaner is active.
However, if you do not hire help, you may find yourself facing the following issues:
Sick days: If you don't invest in a weekly cleaning service, bacteria will surely accumulate on keywords and table surfaces when employees are sick. Minimizing employee sick days, and thus retaining money in your business' accounting, can also be done by purchasing anti-bacterial wipes specific for electronics. Eco-friendly cleaning sprays can do the trick for regular desk cleanings.
Induced stress: The same way that clutter accumulated in your home environment can stress you out and cause you to lose concentration, your work space is best when kept tidy. One-hundred post-its stuck on the edge of your computer screen won't help your case.
Poor results: If your employees' work environment is in disarray, they may procrastinate on important work deadlines or miss one completely. Purchasing storage units and filing cabinets as well as organization structures that can store important project details can help your employees keep on track.
Encourage tidiness: A messy environment is often subconsciously associated with laziness. That is the last thing that you want to encourage in your workers. Instill the virtue of productivity by ensuring that your employees take responsibility for storing their paperwork and office supplies. HR e-mail notices with tips concerning how to increase job productivity and satisfaction through a happily organized environment can help remind employees of their responsibility. After all, who doesn't want to do take all the necessary steps to excel at their job?