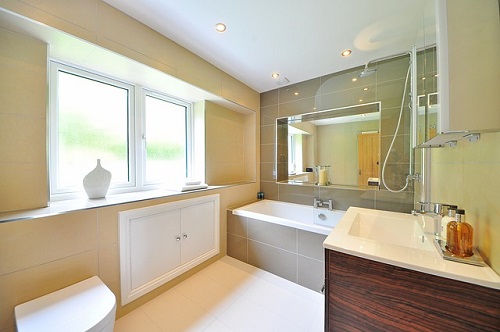 Redoing the bathroom is a job that often gets put off due to the associated costs and upheaval, but sometimes it's something that just needs to be done.
Having a brand new bathroom suite can make a huge difference to how you feel about your home, as, after all, the bathroom is one of the most important rooms in the house. Not only this, but it can also have an effect on the resale value of your property!
Put it off though you may, eventually the time comes when you simply need to take the plunge and get that new bathroom fitted. Here are three signs that the time is now!
It no longer suits your needs
One of the biggest reasons to be considering a bathroom revamp is that it simply doesn't function the way that you need it to.
Perhaps you have a growing family, and while you were once happy with only having a shower, you now need a bath.
Another reason could be mobility issues due to age or disability, and a walk in shower or bath may be required to make life easier.
You may not be able to picture how your existing bathroom layout could be transformed to meet your needs, but in these cases you always have the option to hire a bathroom specialist such as UK Bathroom Store who have years of experience when it comes to creating beautiful and functional bathroom spaces.
Water damage
One sign that you really can't ignore is water damage in your bathroom. Even the smallest of leaks can wreak havoc, and damp and mould can seriously affect your health, particularly if you suffer from respiratory problems. The NHS website gives more information on the risks, which you can find here.
Simple cases of condensation can be solved with good ventilation, but if it is something more serious, then the root cause must be found and dealt with, which often involves redoing the whole room.
Modernisation
Some people hesitate when it comes to replacing their bathroom suites for as long as they still functional, however, if your bathroom is looking seriously outdated this could be a reason in itself to switch things up.
Don't feel like you need to live with a bathroom that doesn't make you happy, or with somebody else's poor design choices. Even if you redid your bathroom yourself a number of years ago but your tastes have now changed, if it makes you shudder to look at the décor, it's time for a change!
Simple things like updating the lighting or fixtures can make a huge difference, as can accessorizing well!
We hope this has given you a little bit of inspiration to perhaps finally take the plunge and treat yourself to the bathroom you've been dreaming of. If you still need a bit of a push, we love this gallery of before and after photos of some incredible bathroom projects from The Spruce which really shows what can be possible!