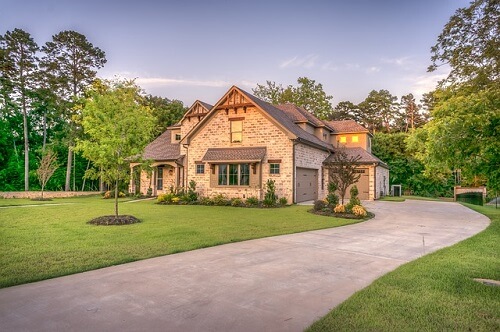 You may explore over a dozen home renovation ideas and find several of them worthwhile. Almost every type of renovation will have some impact on the resale value of your home. Renovations rarely have a negative impact on value appreciation, unless they ruin the layout and flow of a home. However, how much your home value will appreciate, and whether or not the renovation will help you achieve higher offers when you sell are different matters. With this is mind, here are four renovations that will typically increase your home value.
Consider upgrading the insulation in your home
People are looking for energy efficient homes, and while retrofitting your home with all the newest 'green' gadgets may not be practical, there are easier ways to make your house more energy efficient. Governments are encouraging the use of better insulation. It is not just the insulation that it typically installed inside the drywall. You need your doors and windows to be adequately insulated as well. You should have double glazed windows that have panes with gaps filled with inert gases. You need the attic and the basement to be properly insulated. If you have a detached garage, then that should have its own, standalone insulation strategy. This will make your house warmer in the winter and cooler in the summertime, thus reducing your heating and cooling bills.
Always consider an additional room
Home additions, while adhering to building codes and not adversely affecting the curb appeal or exterior aesthetics, will have a major impact on the resale value of your home. Space is one of the largest factors people use when shopping for a new house. The additional room can be a larger living space, a guest room, a man cave, a conservatory, a studio, another garage, a games room, a home office or study, a shed or utility room. You should go for a sustainable room. Don't choose a quaint idea that will not impress all homebuyers. If building a new addition or bumping out a room isn't in the budget, consider using space saving furniture like pocket doors and Murphy beds.
Bathroom renovations are a great way to hook buyers
There is plenty you can do with or in a bathroom. You can install a whirlpool tub, you can simply retile the whole floor, you can go for new backsplashes, a fancier washbasin, change all the lights, install new windows, get a glass cubicle for the shower area or just improve the plumbing fixtures. Do not go for any installation that will unnecessarily inflate the cost of maintenance, however. Any fixture that will consume a lot of power or will cost money for someone to keep operating will not be appreciated by all. Keep it clean, simple, and classic when fixing up the bathroom…blues, light greens, off-whites, and light greys are great bathroom colors.
Kitchen renovations are the most rewarding investment for homeowners
If you have one place to spend money on fixing up your home, put it into the kitchen. Kitchens and the adjoining dining area is where families spend most of their hours nowadays. While open-plan living has been more popular in the last decade, you don't necessarily have to knock down walls to turn the whole home into an enormous kitchen. Sometimes separating rooms is better than opening everything up. Try spending your money on good appliances, nice countertops, and a contemporary color on the walls instead of on a structural engineer. A swanky kitchen with amazing lighting, a layout that makes life easier and fixtures that simplify several day-to-day household chores will always entice home buyers.