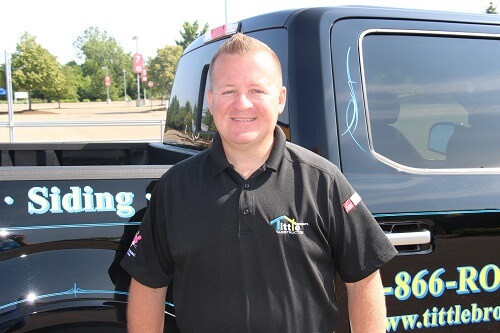 Keeping up with the maintenance of your home is not always easy but it is necessary. If you want to be sure that your roof is effective and functioning properly, it is important that all damaged shingles are repaired right away. Your shingles on your roof can become damaged for any number of reasons from storm winds to normal wear and tear that occurs over time. Replacing damaged roof shingles is a lot simpler than you might realize and it will keep your roof in optimal condition. It is time that you learned how to replace damaged roof shingles in order to be sure that your roof is always in great condition. Damaged shingles leave your roof more prone to leaks and this is not ideal.
Here is everything that you need to know about replacing damaged roof shingles:
Safety Matters
The first thing that you need to consider when you are going to repair or replace damaged shingles is your safety. Any time you are dealing with heights, safety precautions need to be a major concern. If your roof is high and you do not feel comfortable at that height, it might be best to leave all shingle replacements to professional roofing pros that have the right tools and experience to get the job done. Safety is something that needs to be a priority when you are replacing damaged roof shingles and sometimes your roof is high or at a slope that is not safe for you to deal with on your own. The right roofing professional is only one call away and can provide the services that will keep your roof in great condition.
Assess
Once you have determined that it is safe for you to replace damaged shingles, you need to make sure that the shingle damage is fully assessed. This involves taking a look at the shingles and inspecting for many need to be replaced. It is also a good idea to get a good look at underneath the damaged shingles and inspect the moisture barrier and flashing for damage. You want to be sure that you correct whatever has become damaged. The number of shingles that you will need to replace will depend on the total amount of damage. Sometimes only one shingle is damaged, but there could be storm damage that occurs to numerous roof shingles at the same time. You will only know the extent of the damage once it is fully assessed.
Loosen and Remove
The only way to replace damaged roof shingles is to start by removing the shingles that are damaged. This means that you need to work to loosen and remove all of the shingles that  are not in good shape and leave your roof vulnerable to a leak. You can loosen them by lifting and prying up the roofing nails. It might take a bit more effort to remove shingles that are not damaged completely.
If you notice that you have damaged roof shingles, the time is now to have them removed and replaced, either by roofing contractors in Canton Michigan or, if you're feeling brave, you can even attempt to do it yourself!