What can you do about your favorite home décor items that are worn out, faded, or outdated? Perhaps you have a comfortable couch that you can't part with, throw pillows your mom gave you when you got married, or the lampshade you got as a souvenir on your honeymoon that need a facelift. What are your options?
You could simply throw out those old things that hold such sentimental value to you and buy new home décor items, or you can rejuvenate them using Simply Spray Upholstery or Fabric Paint. Imagine being able to spray paint those items that mean so much to you so you can keep them around for years to come.
What about that old chair or outdoor furniture you found at your local thrift store or flea market? You fell in love with the design and the quality of the structure of the product, but the upholstery is just so faded, stained, or is the wrong color. What can you do? Again, the answer is Simply Spray Upholstery or Fabric Paint.
Simply Spray is a brand that offers several formulas suitable for providing a way to renew virtually any fabric, leather, or upholstered home décor item or furniture in your home. Naturally, you want to start with home décor and furniture that is still sound and solid in its structure with no rips or tears that can't be repaired by painting.
Then you must choose the color that best suits your desires from the long list of Simply Spray colors. You can mix, match, contrast, or stencil an area rug, sofa, loveseat, chair, outdoor patio furniture pads, throw pillows, lampshades, and more.
Here are some examples of how Simply Spray can alter your home décor items from blogs around the blogosphere and from the Simply Spray gallery shared by users of their products.
Here is a cropped image of a large rug that was plain white before a user spray painted it with three colors of Simply Spray and tape to make stripes thanks to DIY Network online.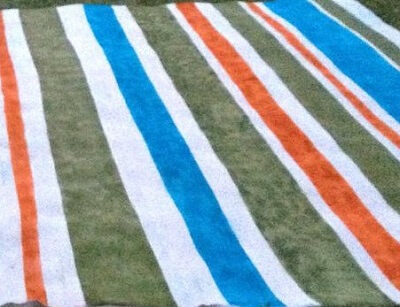 This is a lovely rug runner in a foyer a user spray painted with Simply Spray from the Simply Spray Facebook page.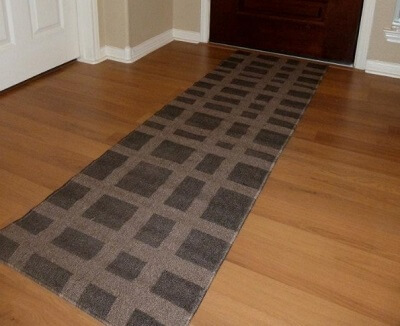 This image shows the contrast between the before and after on patio furniture by a Simply Spray user.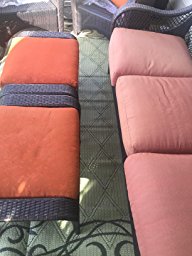 Here is what a throw pillow looks like when you decide to change colors using Simply Spray, which was shared by a user of the brand.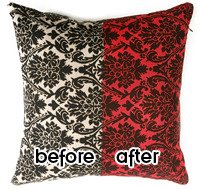 And finally, here's an example from the Simply Spray website showing how to take a lampshade from boring to glamorous with Simply Spray and some decorative duct tape.
You are only limited by your imagination when you use Simply Spray to rejuvenate your home décor items.
Simply Spray is:
Non-toxic
Fast-drying
Easy to use
Non-flammable
Fade resistant
Soft to the touch when dry
CFC free
Safe for use around children
Eco-friendly
Easy to wash off your hands
Cheaper and more durable than other solutions
Simply Spray paints and dyes also offer UV protection and require no heat to dry since it's formulated to dry at room temperature. Simply Spray is available from https://www.fabricspray.co.uk/