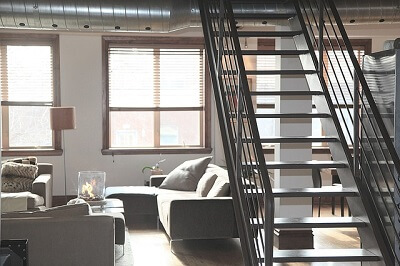 It can be a very difficult process in trying to decide on which company to use to carry out a loft conversions in your home.
It can be helpful for all potential property developers to know what kind of questions must be posed to whichever loft conversion contractor is used. This article's aim is to outline some some helpful tips that would aid potential customers in deciding which is the best loft conversion contractor to carry out the essential works to the specific project to be undertaken.
It is the responsibility of all property developers to make a well informed decision when they are in a position to consider any loft conversion company to carry out their potential loft conversion.
Here are just a few points to consider before selecting a loft conversion company:
1. Does this company offering loft conversions have the correct accreditations? In this case the CSCS is an essential accreditation – Construction Skills certification scheme – which is a simple card certifying the cardholder has the necessary training and qualifications required to be a home builder or a contractor. This card is also a governmental requirement in regards to United Kingdom law. In reference to getting a loft conversion this is an imperative key factor to ask any of the many Bristol loft conversions companies who could potential carry out the project.
2. Another important qualification to ask for is the City & Guilds certification, which although isn't a mandatory governmental required certificate. It is an essential qualification none the less which indicates the level of skill the company carrying out the loft conversions has employed in its workforce to carry out loft conversion projects. This qualification is a vocational certification which is recognized throughout the United Kingdom and is essential in highlighting the qualified skill level of the contractor carrying out the loft conversion project undertaken.
3. Its is also vital for anyone considering our Bristol loft conversion company to look into the extensive portfolios of all previous completed projects, this simply illustrates:
Quality- verifying the standard offered for Bristol loft conversion
Customer satisfaction – rating a project is common practice
Reliability – stuck to budgets; kept good time keeping
Speed – completing project in time specified
This is quite an important factor as it will allow our potential clients to understand how seriously loft conversion companies take each project undertaken.
4. Booking time in with loft conversion contractor – ensuring that the time required for the project to be completed is conductive to the contractor as well as the customer, simply because they potentially may have other projects already lined up so would not be available at the time required. This perhaps this would be the most important factor to consider simply due to the tight schedules everyone has to work within in the current climate of hectic busy lives. So always try to book in time with the contractor to avoid disappointment.
5. It is important to also inquire about the turnaround times in regards to project completions, simply because project turnaround is dictated by a few factors:
Intricacy of project
Availability of workforce
Availability of materials
More complex loft conversion projects would be more time consuming, labor intensive and may require specialized raw materials.
Hopefully this section will have been helpful in providing those extra tips and hints that would allow for a much better prepared potential customer. All of the information provided has been put together to ensure our potential customers should understand the key components to consider when deciding on their choice of loft conversion contractors to carry out that essential increase in functional living space within their homes.