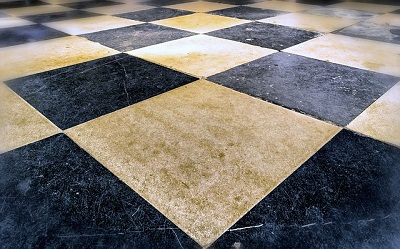 Buying tiles online vs. in store is a whole different ball game, so to speak. Whilst it can potentially save you financially, go about it the wrong way and it can also cost you in terms of both time and money. For that reason, here is a quick guide to ensure you get the perfect tiles at a perfect price when shopping online.
Set a Budget
Setting a budget is an extremely important aspect of any home renovation project. The reason it deserves specific focus when a home renovation project involves or is going to involve buying online is that the temptation to exceed a budget when shopping online is often far greater than when shopping in person.
This is no secret; as reported via the Consumer Guides website, the better prices consumers can expect to benefit from when shopping online as well as the added convenience provided by online shopping and often better selection are all fantastic reasons to shop online, but also result in people finding they overspend.
Then, as part of any online shopping guide, it is worth emphasising the importance of setting a budget…and sticking to it. Further, this is especially true when purchasing potentially expensive items such as tiles, which when advertised often according to 'price per tile' can seem extremely cheap, but quickly add up.
Issues Specific to Buying Tiles Online
Those shopping for tiles online are indeed likely to find the same tiles or same kind of tiles and ones made of the same quality at lower prices; with no need to supply consumers via a middle man or fork out for the cost of the overheads involved in running a high street shop, tile manufacturers can and do pass these savings on to their consumers.
That said, there are issues specific to buying tiles online that can require factoring into your budget, depending who and where you opt to buy from. Namely, the potential factors to have an awareness of include packaging and delivery costs, insurance and depending where you buy from can also include potential import taxes.
At the very least, you should shop with the matter of delivery and fact that it might not be provided for free firmly rooted in your mind. Tiles are both fragile and when ordered in bulk, heavy. Hence, whenever buying tiles online begin by taking a moment to look at the shipping / delivery costs charged by a supplier which most online sellers list in a dedicated section of their website. This will help you to avoid any nasty surprises when going through the online payment process and, at worst, discovering the perfect tiles only to discover you cannot afford to have them delivered to your home.
Shop from a UK Supplier
One way to instantly eradicate or at least avoid some of the potential issues discussed above is to contain your search for the perfect tiles to the UK. Doing so will not only potentially save you a considerable amount of time (suffice to say the world's tile suppliers  take longer to search through than the country's), but it will also help to structure your search whilst also reducing the risk of encountering complications or problems during the process; those within the UK who buy tiles from a UK tile supplier online are far more likely to receive their order in one piece and should anything go awry are protected by UK trading standards – which you can access and learn more about via the Safe Internet Shopping section of UK Trading Standards website.
Further, limiting your search to the UK neither has to mean limiting your choice or limiting your choice of tile to UK made tiles; many UK based tile suppliers provide a vast selection of tile options and ranges of tiles suitable for use in all rooms within the home. One such example is the Tile Yard Sale website, which is also one of the most reasonably priced places from which to buy household tiles within the UK.
Plan for Accidents, Mishaps and Mistakes
When undertaking any home renovation project there are going to be a number of accidents, mishaps and mistakes. This is true whether you choose to call in the experts or roll your sleeves up and take the DIY route. Further, this is very much true when re-tiling any area of a home, especially if you are doing it yourself and are not a certified expert tiler.
Then, and whilst it is impossible to predict how many tiles you are or your tiler is likely to break, crack and / or cut to the wrong size or shape (after all, if you could foresee this you'd prevent it!), it is possible to prepare for it. How? Quite simply; just remember when you calculate how many tiles you actually require to add an additional 10% to that number.
Meanwhile, to determine exactly how many tiles you will need and especially if doing the job yourself, it is worth making use of a free tile calculator to avoid buying too many or worse yet not enough. You can find a simple tile calculator via the Calculator website.