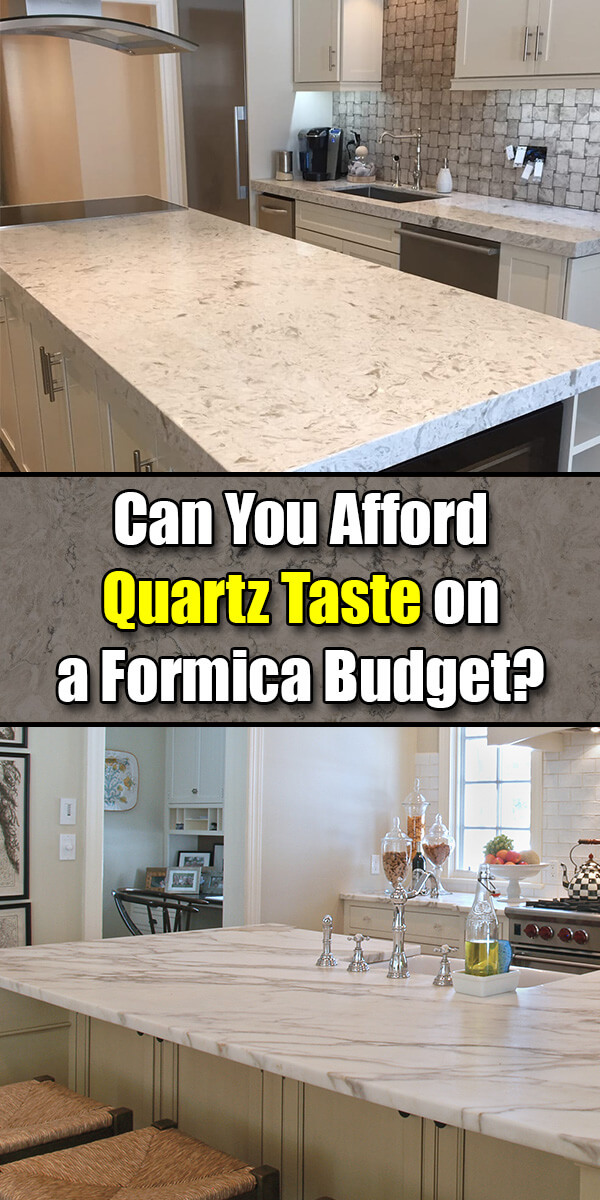 Most of us suffer from the same affliction: having lavish tastes, but modest resources. If you're considering remodeling your outdated kitchen, the countertops are probably going to be the second biggest budget item following the cabinets. Do you want to pick quartz for your new counters, but you don't have enough in your budget to cover the $50 to $150 per square foot cost? If you are a DIY-er with some basic skills, you can absolutely do it yourself, for a fraction of the cost of a professional install.
Quartz Countertops
Quartz countertops are made from bits of quartz, stone, resins and pigments. They are available in a wide range of colors and patterns- everything from ones that look exactly like granite to solid colors, and everything in between.
Because they are a man-made product, quartz countertops have a number of advantages over granite or marble. Quartz countertops are durable, scratch resistant and best of all, nonporous, so they will never need to be sealed and you'll never have to worry about an inadvertent spill leaving a permanent stain. Nonporous also means they are easier to clean and they inhibit bacteria growth making them a great choice for healthy homes.  With all these advantages, it should come as no surprise that Quartz is now even more popular than granite for kitchen countertops.
Where to get Quartz
Many of your local stone dealers now sell partially pre-fabricated quartz countertops that are perfect for do it yourselfers. You can purchase quartz slabs that have already been cut down to manageable sizes. Typical sizes are 26" wide by 9' long for regular base cabinets and 36" wide by 9' long that work great for islands and peninsulas. These slabs come with the long edge already polished and are ready to be cut to size and installed by DIY-ers.
Tools You'll Need
You probably already own most of the tools that you'll need to install your own quartz countertops- a circular saw, cordless drill and an angle grinder. The few specialty tools like a wet polisher, diamond polishing pads and a diamond blade for your circular saw can be purchased for considerably less than what you'd pay for a professional install.
To Wrap It Up
If you are a DIY-er with some basic skills, you can install your own quartz countertops and save tons of money. The biggest challenge is going to be getting a couple of friends to lend a hand with the heavy lifting. For a simple step by step guide, check out https://plumbandlined.com/how-to-install-quartz-countertops-diy-kitchen/