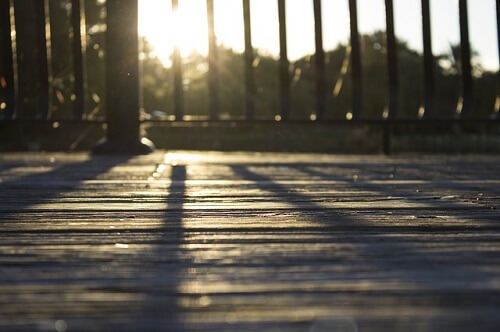 There are many home renovation or construction projects that you can take on. You may be wanting to add space to your bathroom or simply want to add value to your home in a new way. A deck can be a great addition to any home. It gives you both functionality and style, but it also offers a lot of value. You can get a lot of use out of your deck, but the decision to add a deck to your home is not one that should be taken lightly. You need to know what needs to be considered before you decide to have a deck built. Knowing all the details associated with having a deck built, either by professional deck builders like the ones at Ipe Decking, or by yourself if you're feeling up to the task, is key.
Here is an overview of what you need to consider before you have a deck built:
Function
One of the main things that you need to think about before you build a deck is the function of this space. You need to think about the actual use of your deck one you have it built. You might want a deck to have an added outdoor living space or it may be a place that you want to entertain. Some homeowners choose to build a deck for additional dining space and others are looking for an area where they can keep potted plants. You just need to make sure that you consider what the main function of your deck will be before it is built. This is the only way you can make sure that you have a deck built that meets your needs entirely.
Type of Decking
It is also a good idea for you to consider the type of decking that you want before you choose to have a deck built. There are a number of different lumber types and colors that you can choose from. This means that you should have some idea of your preferences to ensure that your deck turns out the way that you desire. The only way that your deck will have the right look is if you choose a type of decking that is best for you. A professional deck builder can give you information about all the different decking types. This will help you to make a much more informed decision to ensure you have a deck that is exactly what you have in mind.
Location and Size
In some cases, the location and size of your deck will be dictated completely by what property you have available, but this is not always he case. It is important that you choose where you want your deck to be built and how large you want it to be. You will have a variety of size and location options for your deck if you have a large property. Some homeowners choose to have a side deck built, while a vast majority have a deck built in the back of their home.
These are just some of the things that you need to consider before you have a deck built.